COVID-19 mental health and wellbeing report as at 24 July 2020
This report looks at how the mental health and wellbeing of people has been affected during the COVID pandemic.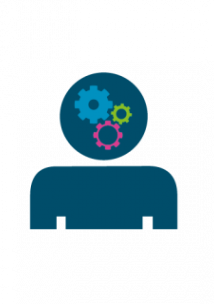 We have included statistics up to downloading the data on 24 July 2020.
The survey includes some 'Yes' or 'No' questions, and questions where people are free to tell us their views.
Within the questions with free-write answers, people have commented on how the pandemic is making them feel. The comments are mostly negative.
52% of the comments about stress are concerned with worries about people's own health, that of the families they live with, and how the family members they cannot see are coping with the pandemic, and keeping well.
There are still things about mental health and wellbeing that we have little feedback about. Do you agree with the information in the report? Have you, or someone you know, tried to access mental health services during the pandemic? Did you know where to go for help? Was the help you needed available?
We hope you enjoy reading the report.
If you know someone who would like a copy, but does not have access to the internet, please ask them to give us a call on 0161 667 2526, and we will print out a copy and post it to them.
If you need this information in a different format, please email info@healthwatchtameside.co.uk or call 0161 667 2526.