COVID-19 survey report 2021
A report bringing together all the feedback we received about the Coronavirus (COVID-19) pandemic.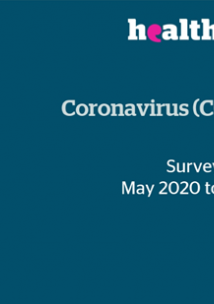 From the start of the first COVID-19 lockdown in March 2020, there were many changes to the way we do things. This was in our personal lives at home, at work and all the services we normally use. Health and care services had to change how they worked almost overnight, without having time to look at all the options, or to talk to the public to find out their opinions.
Our COVID-19 survey looks at all these different aspects, and collects information about the opinions of the public. It asks for feedback about what changes worked, and what could be better. It asks people to think about the future beyond the pandemic, and what they would like to see happen. What changes do they think should be kept and what should be stopped? Do they have other ideas?
An important record of local Tameside history
During the time responses were being collected, we produced snapshot reports. This final report brings together all the interim reports, and includes all the additional data until the survey closed.
The data from our Vaccination and Test and Trace surveys is included in this report, so that all the feedback we have about COVID-19 is in one place.